ABOUT
Meet The Team!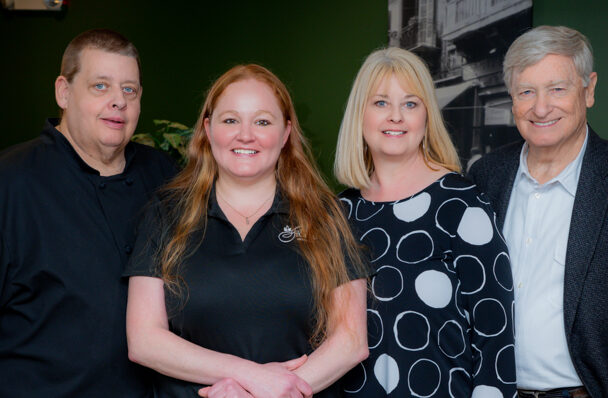 Bella Fiona was created by the four-person partnership called Blue Clear Sky LLC. Behind the scenes helping out with financial oversight and marketing programs are Hal Nichter and Cheryl Wilder. On the front line is the talented culinary duo, Scott and Sabrina Wilder.
Executive Chef, Scott Wilder
With a resume of over 30 years as Executive Chef and other positions, Scott has mastered all the cuisines in America by living and working in each geography. That history has taken him from New England to the West Coast, the South and Mid-West as well as multiple times to Hawaii. Early in his career, Scott developed a passion for preparing Italian and Mediterranean cuisine and apprenticed under Osvaldo Risi of Genoa, Italy. While in Hawaii, Scott served as Banquet Manager for the Ritz Carlton on Maui; and Corporate Dining Chef for Ruth Chris. While the chef at Casanova Ristorante on Maui, they were voted "Best Italian Restaurant" in 1992.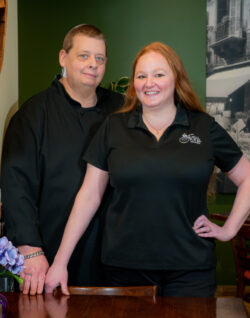 Scott's vast experience will provide a unique and highly enjoyable dining experience featuring delicious scratch-made meals!
General Manager, Sabrina Wilder
Sabrina has a wide variety of skills and experience ranging from Kitchen Manager to Service Supervisor to Chef, in a variety of high-end restaurants in the New England area. Sabrina received her culinary degree from Atlantic Culinary Academy and spent her internship at the prestigious Club XVIII in Pebble Beach California. While thoroughly enjoying her time at small, exclusive high-end restaurants, Sabrina eventually became Dining Service Director for Undine Corporation. In the past few years, Sabrina focused on raising her family and returned to the local restaurant scene in the resort areas of Maine, such as Kennebunkport and Wells.
Sabrina's culinary background uniquely prepares her to ensure you an exceptional dining experience and utmost customer service!